Office Contact:
Please phone our Administrative Assistant, Jennifer at the number below for more information about us or to schedule a visit with our pastor Phil Hohulin.
Telephone: (937) 859-3941.
Email us at: gracewcsecretary@yahoo.com
In the case of an emergency please contact our office secretary at 937-859-3941.

Move out into the wider world around us. Pour out the love our Lord infused within us. Allow it to shower on the needs of others as well as to receive this same living water from those around us. His Spirt is present within us and knows what is good and robust in this world. Listen and follow His lead.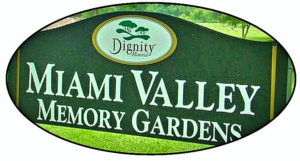 Grace Lutheran Church is offering for sale four (4) burial plots at the Miami Valley Memorial Gardens located at the corner of East Lytle-Five Points Road and State Route 48 between Centerville and Springboro. The plots are side by side in the Garden of the Christus, Section one (1) and are offered at a discount price. Phone Lea at 937-271-2052 for more information.
Highlighting Encounters with Jesus
Telling Their Stories, a Lenten monolog series by the Reverend Mark Braaten, featured Biblical characters from the Passion Story that was the theme for each Wednesday evening vesper service at Grace. The monologs were wonderfully presented by:
Week 1- John, Disciple– Aaron Mood
Week 2- Peter, Disciple– Tim Edwards
Week 3- Malchus, Servant- Nathan Pfeiffer
Week 4- Nicodemus, Leader– Gary Johnson
Week 5- Pilate, Governor– Gary Petticrew
Week 7- Judas, Disciple– Joe Costantino
Week 7-Centurion Soldier–Bradley Hohulin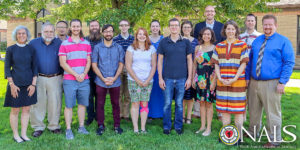 NALC Seminary May Appeal
Since 2014, the month of May has been designated by the NALC as a time for congregations and individuals to make generous gifts to the North American Lutheran Seminary (NALS). We ask that you and your congregations would conduct a special campaign in May support the NALS' ministry.
Your continued help and generous giving will not only serve to support current students and upcoming initiatives but will also enable us to continue offering robust scholarships and allow us to innovate with distance learning in partnership with undergraduate institutions across North America.
We believe the NALC has a word of Gospel to speak to our world—and we are certain that the NALS is an integral part of extending that promise. Help us support our church by giving to your seminary. May 5th, you will find an insert in your Sunday bulletin with more information on donating.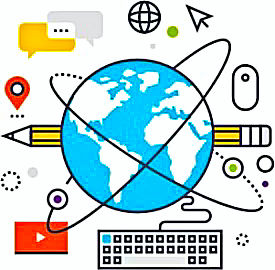 ChristianColleges.com
Where Faith
and Education Meet!
Rising tuition costs have made earning a college education an increasingly intimidating expense – and the reputation that many private Christian schools have of a naturally high tuition further alienates such an education from students' prospects. Many students are unaware of their options when it comes to financing tuition costs, especially as it pertains to a Christian education.
Taking a step to alleviate this obstacle, ChristianColleges.com has created a series of open-use guides to financial aid & scholarship opportunities for students, offering pertinent information on federal aid, state aid, private scholarships, and more.
Webpage ChristianColleges.com, an interdenominational, nonpartisan organization, connects students with Bible and Christian universities that fit their needs through in-depth academic, financial aid, and college life resources. Parents and students, check the website out to learn more .

Tuesday, August 6th at the Westin Hotel Indianapolis, Indiana. Registration is open!
Details here:
https://thenalc.org/blog/event/lutheran-week/
Let us run with endurance the race that is set before us, looking to Jesus, the founder and perfecter of our faith, who for the joy that was set before him endured the cross, despising the shame, and is seated at the right hand of the throne of God. Hebrews 12: 1b-2

All women are welcome to attend and do not have to be a delegate of a congregation for the convocation. Mark your calendars and plan to join us for our Annual Gathering of the Women of the North American Lutheran Church – WNALC.
Flag Folding Ceremony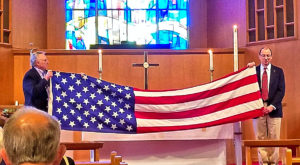 continued . . .
. . . denoting honor is the canton of blue containing the stars representing the states our veterans served in uniform. The canton field of blue dresses from left to right and is inverted when draped as a pall on a casket of a veteran who has served our country in uniform.
In the Armed Forces of the United States, at the ceremony of retreat the flag is lowered, folded in a triangle fold and kept under watch through the night as tribute to our nation's honored dead. Next morning it is brought out and, at the ceremony of reveille, run aloft as a symbol of our belief in the resurrection of the body.
The first fold of our flag is a symbol of life.
The second fold is a symbol of our belief in the eternal life.
The third fold is made in honor and remembrance of the veteran departing our ranks who gave a portion
of life for th

e

defense of our country to attain a peace throughout the world.
The fourth fold represents our weaker nature, for as American citizens trusting in God, it is to Him we
turn in times of peace as well as in times of war for His divine guidance.
The fifth fold is a tribute to our country, for in the words of Stephen Decatur, "Our country,
in dealing with
other countries, may she
always be right; but it is still our country, right or wrong."
The sixth fold is for where our hearts lie. It is with our heart that we pledge allegiance to the flag of the
United States of America, and to the republic for which it stands, one nation under God, indivisible, with
liberty and justice for all.
The seventh fold is a tribute to our Armed Forces, for it is through the Armed Forces that we protect our
country and our flag against all her enemies, whether they be found within or without the boundaries of
our republic.
The eighth fold is a tribute to the one who entered in to the valley of the shadow of death, that we might
see the light of day, and to honor mother, for whom it flies on Mother's Day.
The ninth fold is a tribute to womanhood; for it has been through their faith, love, loyalty and devotion
that the character of the men and women who have made this country great have been molded.
The tenth fold is a tribute to father, for he, too, has given his sons and daughters for the defense of o
country since they were first born.
The eleventh fold, in the eyes of a Hebrew citizen, represents the lower portion of the seal of King David
and King Solomon, and glorifies, in their eyes, the God of Abraham, Isaac, and Jacob.
The twelfth fold, in the eyes of a Christian citizen, represents an emblem of eternity and glorifies, in their
eyes, God the Father, the Son, and Holy Ghost.
When the flag is completely folded, the stars are uppermost, reminding us of our national motto,
"In God we Trust."
After the flag is completely folded and tucked in, it takes on the appearance of a cocked hat, ever reminding us of the soldiers who served under General George Washington and the sailors and marines who served under Captain John Paul Jones who were followed by their comrades and shipmates in the Armed Forces of the United States, preserving for us the rights, privileges, and freedoms we enjoy today.