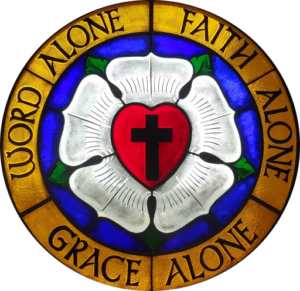 Sunday's Message
Final Words Part 1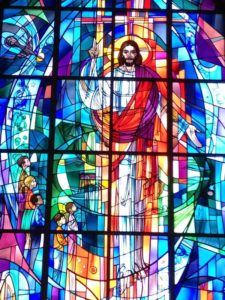 Rummage Sale!
Lots of goodies galore! We will be open May 9, 10 & 11 — Thursday and Friday 9 to 4 — Saturday 9 to 2. Mother's Day gifts, clothes, hats, purses, and shoes. Also, lots of household items, and many other treasures. See you there! Thanks for your patronage!
Especially pray for Christian resources in the Tigrinya language for Eritrean youth.
Eritrea is the country on the Horn of Africa, located on the Red Sea. Eritrea's coastal location has long been important in its history and culture—a fact reflected in its name, which is an Italianized version of Mare Erythraeum, Latin for "Red Sea." The Red Sea was the route by which Christianity and Islam reached the area. The state of Eritrea is bordered by Sudan in west, by Ethiopia in south and by Djibouti in south east. The country shares maritime borders with Saudi Arabia and Yemen. The former Italian colony became part of a federation with Ethiopia in 1947, in 1952 Eritrea was annexed by Ethiopia. The country became independent in 1993.
The risen life of Jesus is the nourishment and strengthening and blessing and life of a Christian. Our daily experience ought to be that there comes, wavelet by wavelet, that silent, gentle, and yet omnipotent influx into our empty hearts, this very life of Christ Himself

.
Alexander MacLaren
Welcome to Grace Lutheran
We invite you to worship with us this Sunday!
We are part of the North American Lutheran Church (NALC) and are committed to the authority of the Bible as the inspired Word of God.
We are located at 410 E. Pease Avenue in West Carrollton, Ohio. Our service is at 10:30 a.m. We celebrate communion each Sunday and gather together for lunch afterward.
A place to call home.
If you wish to visit with our pastor, please cal

l

our Administrative Assistant, Jennifer, at 937-859-3941 to schedule an appointment.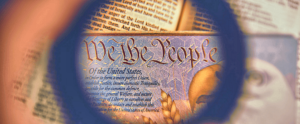 In-Depth Class on U.S.
Constitution at Grace
The class is taught by Ricki Pepin a former employee of the FBI. She is a published author and international lecturer. Her primary passion is teaching citizens how to work together to restore America's foundations. There are twelve sessions with each class held weekly on
Sunday afternoons in the Fellowship Hall at Grace from 5:00 pm – 6:30 pm.
Adult Sunday School Study
The Rock, the Road, and the Rabbi

Sunday mornings at, 9:00 am
Adult Wednesday Evening Bible Study
The Rock, the Road, and the Rabbi

evenings at, 7:00 pm
The Walk 4 Life
is a short 2 mile walk with the purpose of raising support and awareness for the Miami Valley Women's Center as we bring our friends, family and community Together for Life. For over 32 years, the Miami Valley Women's Center has affirmed life by providing help and hope to thousands of women, men and teens facing pregnancy related concerns. The money you raise funds free services that save and change lives in our community. The Miami Valley Women's center will hold their annual Walk 4 Life event on Saturday, May 18th, with the starting point at 220 N. Patterson Boulevard. Registration will begin at 1:00 p.m. and the walk will begin at 1:50 p.m. A pledge form is available on the entry bulletin board for those who wish to sponsor a walker from Grace.
India Transformed To Visit Grace
Grace will be hosting a special visit by Ruth Brodeen, US Executive Director of India Transformed! (IT) next Friday, May 3rd, from 12:00 -1:00 p.m. in the Fellowship Hall. IT is the primary global mission outreach of our congregation. So, bring your own lunch, and hear the latest developments in the Christ-centered women's, children's and missionary training programs. Other local area donors and sponsors of the ministry may be in attendance as well.
This is a typical house in a village where we have a children's development center that a $39 a month sponsorship will provide food, clothing, healthcare and education. Small 1 room thatched roof hut with dirt floor, with an open fire for a kitchen outside in the back. No bathroom, no running water and no electricity. This boy now gets fed healthy nutritious meals, has clean clothes, a school uniform and attends school in grade 1. Thanks to a loving sponsor he is able to remain with his family and gets the care he needs to have a hopeful future. Many children are stunted in their growth due to malnutrition and lack of access to clean drinking water.
This year's Wednesday evening Lenten soup supper offerings will fund urgent needs of the children's ministry of India Transformed. Many thanks to all who participated.
The Wright State University Brass
Quintet performance at Grace Sunday, May 19th at 12:00 pm has been cancelled.