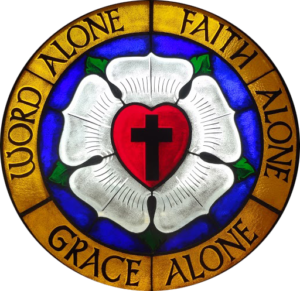 Sun
day's Message
January 12, 201

9
Pastor Phil Hohulin

Matthew 3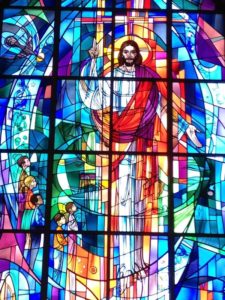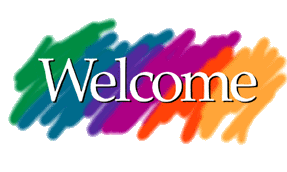 God took the initiative to come to us by becoming one of us in the person of Jesus. The Sundays after Epiphany help us to realize Jesus' true identity, with greater and greater scope as we move through Scripture to His Transfiguration. Join us this coming Sunday morning …
Word
First Reading: Isaiah 49:1-7
Psalm 40:1-11
Second Reading: 1 Corinthians 1: 1-9
Gospel: John 1:29-42a
Singing
How Good, Lord, To Be Here
Wonderful Words of Life
O Master, Let Me Walk With You
Thou Art Worthy
A Charge To Keep I Have
Choir
Anthem: In His Image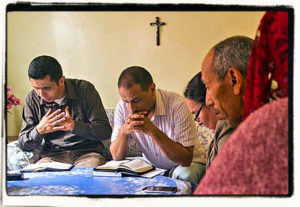 Pray for an openness for Christians to be able to practice their faith in peace, even if they are from a Muslim background.
Pray for Christians who have difficulty finding a church building, that they would not be discouraged or lose their zeal for their church community.
Pray for protection and peace for Christians who converted from Islam, that they would not suffer the loss of loved ones or of status because of their faith. And pray that if they do suffer such losses, they will feel the presence and joy of God regardless of the circumstances.
Pray that tolerance and peace would increase in Morocco.
"The first service one owes to others in a community involves listening to them. Just as our love for God begins with listening to God's Word, the beginning of love for others is learning to listen to them. God's love for us is shown by the fact that God not only gives God's Word but also lends us God's ear. . . . We do God's work for our brothers and sisters when we learn to listen to them."
Dietrich Bonhoeffer
Christians in Indonesia Also Suffer
Christian persecution in Indonesia has seemingly dropped to new depths as it has been reported that a number of Christians who had previously been forced to worship outside after being evicted from their churches by Islamic militants, have been attacked while worshipping on the streets, report Christian Solidarity Worldwide.
Recently three churches in the Bekasi area of West Java were closed down by the Mayor of East Bekasi and all congregants were banned from worshipping in their church buildings and their homes. 300 militants reportedly conducted their own worship service to prevent Christians from holding their service.
However, churchgoers from the Lutheran, Presbyterian and Pentecostal churches moved to another street to avoid confrontation in their determination to hold their own service.
The militants were angered by this move and followed the congregation, attacking them verbally and physically. The congregation faced insults and endured swear words spoken by the militants. The Reverend Anna, pastor of the Presbyterian church and chairman of the church's Synod, was pushed into a drain.
Welcome to Grace Luthera

n Church
We invite you to worship with us this Sunday!
We are part of the North American Lutheran Church (NALC) and are committed to the authority of the Bible as the inspired Word of God.
We are located at 410 E. Pease Avenue in West Carrollton, Ohio. Our service is at 10:30 a.m. We celebrate communion each Sunday and gather together for lunch afterward.
A place to call home.
If you wish to visit with our Pastor Phil Hohulin, please phone our Administrative Assistant Brenda Crawford at 937-859-3941 to schedule an appointment.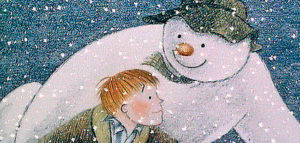 A Children's Concert
Sunday, January 19th at 4:00 pm
Hosted by Grace Lutheran Church

Sarah Robertson, flute, Samee Griffith Mood, piano, Bill Slusser, violin and Christian Coffee Rondeau, soprano and story teller
The community is invited to a great musical event for the entire family! We welcome the musicians of Star City Music Studios in Miamisburg and Sand Dollar Music of Dayton who are teaming on Sunday, January 19th, for a children's concert of "The Snowman." Grace's own Bill Slusser will make Raymond Briggs' famous story come to life with dramatic reading, music, and song. This is a kid friendly event, so invite grandchildren, nieces, and nephews! Stay and enjoy punch and cookies after the concert provided by the members of the Grace Fellowship Committee.
New Adult Sunday School Class and
Wednesday Evening Study
Began Sunday, January 5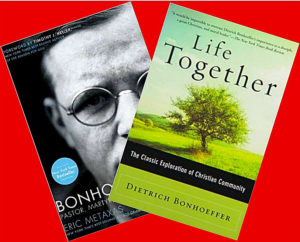 Join us at 9:00 a.m. on Sundays and 7:00 p.m. on Wednesdays as we continue our new study on the life and writings of Dietrich Bonhoeffer. We will begin with a four-part video presentation based on Eric Metaxas' book
Bonhoeffer: Pastor, Martyr, Prophet, Spy
. Then we will read and study Bonhoeffer's classic work
Life Together.
"Dietrich Bonhoeffer (1906-1945) is perhaps remembered as the most famous Christian martyr of the twentieth century. He was
also a Lutheran pastor and theologian
who helped start the Confessing Church, launched an underground seminary, and conspired with others to plot Hitler's assassination. Bonhoeffer's fascinating personal story might be the most significant draw for many people to his literary output, and so the legacy of his scholarly and popular reception has been diverse, to put it mildly." Dr. John W. Hoyum
Come either Sunday morning at 9:00 am or Wednesday evening at 7:00 pm and explore Bonhoeffer's thoughts about the Church's challenging roll as the facilitator of Christian life together.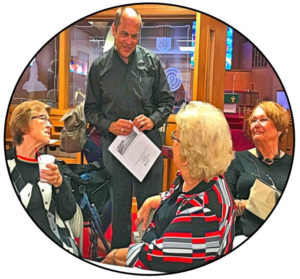 Linger After Worship and Enjoy a Fellowship Meal
Every Sunday after worship we gather for a meal together. And you are all welcome, members and visitors. The Grace fellowship takes turns preparing the food which usually includes a main course, fruit, salad, dessert and of course a variety of condiments. What started out as just snacks soon grew into a full lunch– it just seemed the natural thing to do. Join us to find out what's happening with old friends and meet new ones for great conversation and delicious food. No need to rush.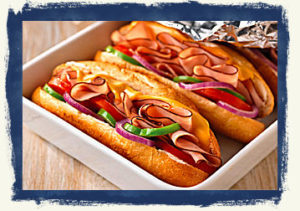 SUB SALE
The Grace fellowship will again be making and selling sub sandwiches for Super Bowl Sunday this year. Handmade and individually wrapped with ham, salami, pepperoni, provolone cheese, mild peppers, and spaghetti sauce. These subs may be frozen for short-term storage. The cost will be $3.50 for each sub. Proceeds from the sale of these subs will go to the ADA fund.

Deadline for ordering subs is January 26, 2020. We will make them at church the following week on Thursday, January 30, starting at 10 a.m. Those who need to deliver them to co-workers, etc. and any others may pick them up at church following Sunday's service. Anyone who wants to join us to make those delicious subs, let Wanda or Lore know. Any questions please contact Wanda Petrenio, 937-885-5797 or Lore Anders, 513-518-3098.
Women of Grace
Meet at 10:30 am the Fourth Monday of each month.
Open to all women of the congregation; informal with a brief inspirational presentation, light refreshments, and plenty of fellowship. **Due to the cold winter weather coming, January and February meetings will be combined and is scheduled for February 10, 2020.
Friday Women's Prayer & Bible Study

9:30 a.m. –We began our new study entitled, "Numbers ~ Learning Contentment in a Culture of More" by Melissa Spoelstra on Friday January 10th at 9:30-11:30 am and will continue through Friday February 28th. The cost for the workbook and a contribution for the DVDs is $20. Contact Roseann Costantino at 434-2012 for details or to order a book.
Meets 10:00 am First and Third Saturday of each month
Adult Sunday School
9:00 a.m.
Wednesday Evening Bible Study
7:00 p.m.
Youth Sunday Morning Classes
Nursery – Ages up through 3
Children's Sunday School – Ages 4-7
Pre-Teen Ministry – Ages 8-12
All youth classes are held during church service time. The kids are released from the worship service right after the Children's Moment.
MISSING: A men's wool hat was missing from the coat rack after the Sunday service. If you are finding your head unusually warm, you may have the missing hat! Not only is the missing hat warm, it has sentimental value and the owner is missing it greatly. Please contact Pam at 937-434-0993 is you know where her husband's hat is. Thank you!