Pastor's Message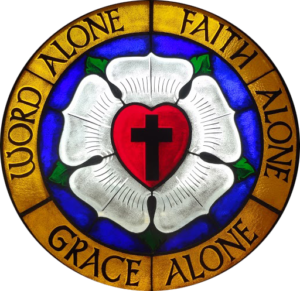 Pastor Phil Hohulin

Boundless Transformation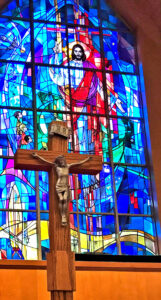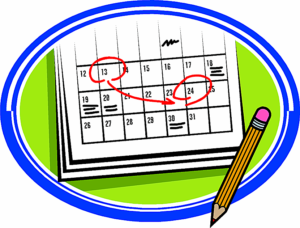 VIDEO ARCHIVES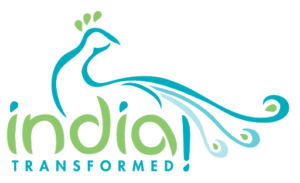 India Transformed! is delivering hope through faith by transforming lives spiritually, socially and economically. Founded in 1988, India Transformed raises support and awareness for programs that empower vulnerable children, women and communities in India. By delivering hope through faith, lives are transformed spiritually, socially and economically.
Our vision is for all people in India to live an abundant life.
Children — Many Indian children are denied access to basic needs due to extreme poverty. Our Community Based Child Care Centers are havens where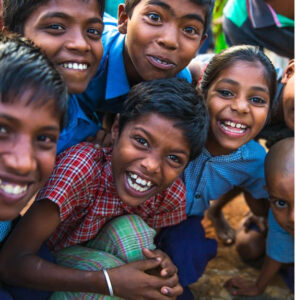 impoverished children, aged three to eighteen, experience God's love and receive food, clothing, medical aid, education and English classes so they are equipped to thrive. We empower their families through support and education.
Women — The Women's Empowerment Program provides a strong spiritual foundation that unites women through fellowship who have been abused, abandoned and neglected by society. Together they learn new skills, restore their dignity and build trust. The tailoring and literacy training program takes 6 months to complete.
By the time these trainees finish, they will be able to read and write at the 5th grade level which enables these women to find higher paying jobs. Upon graduation, they have job positions in the garment industry or set up their own business. They can earn a livable wage that supports their children and no longer are they living on the streets and begging for survival.
Community — The Community Transformation Center (CTC) Program is a joint effort of India Transformed! and a local community to impart effective and enduring holistic training that is building sustainable communities. It aims to bring about spiritual, social and economic transformation. The CTC model is a highly effective approach as it trains local people to reach out those suffering in their own communities. Groups of 12 committed individuals undergo a two year training program where they apply their training immediately by engaging with community members. They are taught business and marketing skills and help people start up businesses. The CTC program empowers grassroot leaders to become effective community leaders that bring about community transformation.
We pray for the ministry of India Transformed! May all those they serve be made whole in body, mind, soul, and spirit.




Since 1996, SMI Haiti has been engaged in providing assistance in practical ways to those in great need in the land of Haiti. Our ministries and projects are often carried out in conjunction with missionaries on the field or other organizations with a similar purpose.
Through a variety of projects, SMI Haiti is making a difference in the daily lives of Haitians living in the Arcahaie area north of Port Au Prince and SMI is an approved NALC mission partner.
If you have a musical instrument that you are no longer using, please consider donating it to SMI. In the US, our children have a lot of opportunities for activities including sports, dance, choral groups, band, and orchestra. Youth and young adults in Haiti have very few opportunities like this.
Pastor Jean Marie from the church in Cepres is wanting to start a musical program. He has students and instructors but needs instruments. If you have an instrument that you are no longer using, please consider donating it. We can use anything from recorders to drums.
Just reply here to let us know what you have we will contact you. We will be shipping a trailer soon and hope to send enough instruments for the program to begin. SMI Haiti contact @ smihaiti.org 317-496-4622
Welcome to Grace Luthera

n Church
We invite you to worship with us this Sunday!
We are part of the North American Lutheran Church (NALC) and are committed to the authority of the Bible as the inspired Word of God.
We are located at 410 E. Pease Avenue in West Carrollton, Ohio. Our services are at 9:00 a.m. and 10:30 a.m. We celebrate communion at both worship settings every Sunday.
A place to call home.
If you wish to visit with our Pastor Phil Hohulin, please phone our Administrative Assistant Brenda Crawford at 937-859-3941 to schedule an appointment.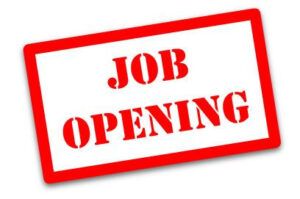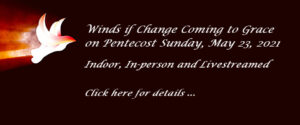 Until changes on Pentecost Sunday this coming May 23rd, Grace sanctuary worship continues as it has since shortly after the Covid-19 lockdown eased …
Everything within reason is being done to mitigate the threat of spreading infection to one another as we continue our in-person worship services.
We offer an early service at 9:00 am to accommodate the expanding number of worshippers at Grace. We did this in order to provide a safe place with social distancing during worship on Sunday mornings.
Please review the Grace Newsletter (left hand column of this webpage) for full details from Pastor Hohulin on how both worship services are conducted.
Worship with a Livestream Option
Grace is also offering a livestream option for those who do not feel comfortable worshiping in person. This webpage will be updated with the links to access the livestreaming services in real time.
Sixty Sunday in Easter 5/9/2021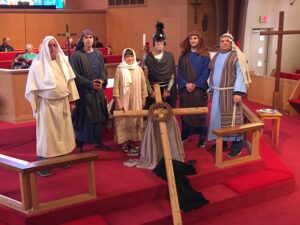 PALM SUNDAY
Choir Cantata
"IN MY PLACE"
By Craig Courtney
At right, the witnesses
to all of the events
of Holy Week.
L-R Thief
Judas
Woman in the Crowd
Centurion
Narrator
Peter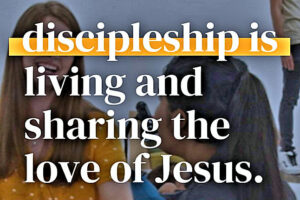 Its all about Life-to-Life
We are to cultivate opportunities to teach others all that our Lord has commanded—to pass on the gospel witness of the apostles. Do we have confidence that we can do it? Jesus thought so, or He would not have gathered us together and put is here where we are. He would not have called us as he has.


Learn more about NALC's Life-to-Life
And catch this Life-to-Life teaser video
Click on either spot to view!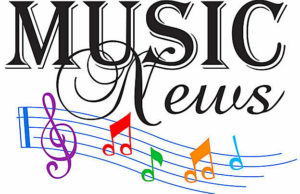 Heads Up Musicians and Singers!
We know you are out there and would love to involve
more of you members who play an instrument or sing to enhance our worship.

When "social distancing" is lifted and you would consider being a part of the wonderful music program at Grace, contact Aaron Mood at amood@starcitymusicstudios.com or phone him at 724-322-2449.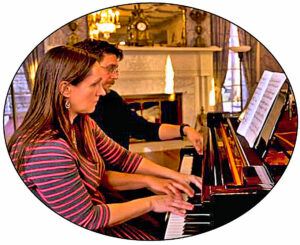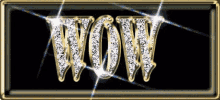 Aaron and Samee Griffith Mood share a virtual concert they performed as part of the Troy-Hayner Cultural Center's Drawing Room Series last January. Click on "Virtual Concert" above or the photo at right to link to the concert.
WHEN ALL IN-PERSON
GROUP ACTIVITIES AT GRAC

E

RESUME AGAIN …
Women of Grace Meet at 10:30 am the Fourth Monday of each month.
Open to all women of the congregation; informal with a brief inspirational presentation, light refreshments, and plenty of fellowship.
Friday Women's Prayer & Bible Study
The Friday Bible Study and Prayer Group started back in session and will meet about every other Friday at 10 am in the Fellowship Hall to watch a movie or do Lectio Divina. Please come earlier if you would like to chat before the movie. All are welcome. Watch for future announcements and meeting dates.
Meets 10:00 am First and Third Saturday of each month in the Fellowship Hall. We've started up in person again under the rules of social distancing and protective masks. The meeting is also available live on Zoom.
Sunday School Classes will not meet during the Covid-19 setback until further notice with the exception of the Nursery that is meeting. Youth of all ages are still welcomed each Worship Service with a special moment and message.
Adult Sunday School
9:00 a.m.
Youth Sunday Morning Classes
Nursery – Ages up through 3
Children's Sunday School – Ages 4-7
Pre-Teen Ministry – Ages 8-12
All youth classes are held during church service time. The kids are released from the worship service right after the Children's Moment.