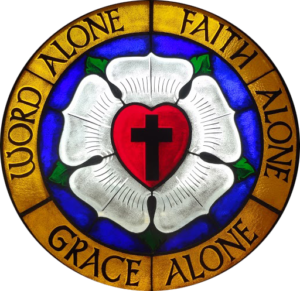 Sun
day's Message
March 29, 2020
Pastor Phil Hohulin

John 11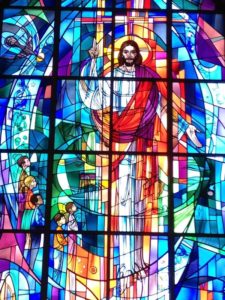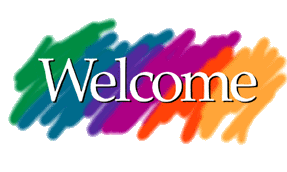 God took the initiative to come to us by becoming one of us in the person of Jesus. The Sundays in Lent help us clear the noise of the world around us and to more fully realize Jesus' true identity. During the 40 days of Lent, we follow His ministry with greater and greater intensity as we move through Gospel to His crucifixion and ultimately to the glory of Easter morning. Join us this Fifth Sunday in Lent …
March 29th
Word
First Reading: Jeremiah 29:1-23
Psalm 137
Second Reading: 2 Corinthians 4:16-5:10
Gospel: John 11
Special Violin-Piano Duet
Bill Slusser and Samee Griffith-Mood
Aaron Mood, Organist/Lector
Bryant Marker, V
ideographer/Editor
Pray for Pursecuted Christians i
n Kenya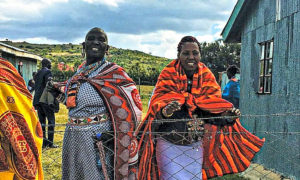 Timothy Kinyua and his wife, Yvonne, lead a ministry that takes the gospel to the nomadic tribes of northern Kenya. They report that several pastors had been pulled out of the Kenya/Somalia border region due to safety concerns.
One of the latest Christian massacres in Kenya is yet another horrifying reminder of the genocide happening in much of Africa. As many as 11 Christians were killed in a bus attack carried out by the Islamist terrorist group al-Shabaab in Kenya's border region with Somalia.
The massacre took place between the Katulo and Wagardud area in Wajir County. Gunmen divided the 56 passengers into "locals" and "non-locals"; the 11 non-locals were shot. "The majority of the population in this region is Muslim, The non-locals had come from other parts of the country. They would definitely have been Christians," Catholic Rev. Nicholas Mutua in the town of Garissa, told World Watch Monitor.
Al-Shabaab took responsibility for the attack, as it has similar attacks before it. In November 2014, al-Shabaab terrorists singled out and killed 28 passengers, mainly Christian teachers, who could not recite the Islamic creed.
In April 2015, in the Garissa University College attack, terrorists divided students into two groups, then singled out and shot Christians, leaving at least 147 dead.
Al-Shabaab, or "the Youth," is al-Qaeda's formal affiliate in East Africa. According to the Counter Extremism Project (CEP), "the Somali-based terror group seeks to establish a fundamentalist Islamic state in the country that it hopes will ultimately expand to the whole Horn of Africa."
Welcome to Grace Luthera

n Church
We invite you to worship with us this Sunday!
We are part of the North American Lutheran Church (NALC) and are committed to the authority of the Bible as the inspired Word of God.
We are located at 410 E. Pease Avenue in West Carrollton, Ohio. Our service is at 10:30 a.m. We celebrate communion each Sunday and gather together for lunch afterward.
A place to call home.
If you wish to visit with our Pastor Phil Hohulin, please phone our Administrative Assistant Brenda Crawford at 937-859-3941 to schedule an appointment.
A

LL GROUP ACTIVITIES AT GRACE
Due to the Covid-19 pandemic all group activities at Grace are suspended until further notice.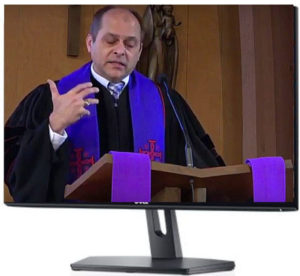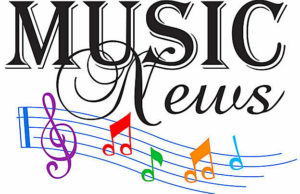 Heads Up Musicians and Singers!
We know you are out there and would love to involve
more of you members who play an instrument or sing to enhance our worship, especially during the Easter season.

If you would consider being a part of the wonderful music program at Grace, contact Aaron Mood at amood@starcitymusicstudios.com or phone him at 724-322-2449.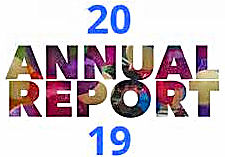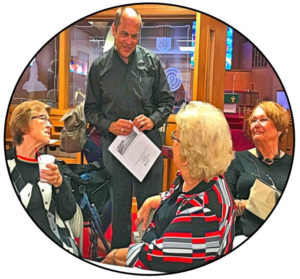 Linger After Worship and Enjoy a Fellowship Meal
Every Sunday after worship we gather for a meal together. And you are all welcome, members and visitors. The Grace fellowship takes turns preparing the food which usually includes a main course, fruit, salad, dessert and of course a variety of condiments. What started out as just snacks soon grew into a full lunch– it just seemed the natural thing to do. Join us to find out what's happening with old friends and meet new ones for great conversation and delicious food. No need to rush.
Women of Grace
Meet at 10:30 am the Fourth Monday of each month.
Open to all women of the congregation; informal with a brief inspirational presentation, light refreshments, and plenty of fellowship. **Due to the cold winter weather coming, January and February meetings will be combined and is scheduled for February 10, 2020.
Friday Women's Prayer & Bible Study

9:30 a.m. –We began our new study entitled, "Numbers ~ Learning Contentment in a Culture of More" by Melissa Spoelstra on Friday January 10th at 9:30-11:30 am and will continue through Friday February 28th. The cost for the workbook and a contribution for the DVDs is $20. Contact Roseann Costantino at 434-2012 for details or to order a book.
Meets 10:00 am First and Third Saturday of each month
Adult Sunday School
9:00 a.m.
Youth Sunday Morning Classes
Nursery – Ages up through 3
Children's Sunday School – Ages 4-7
Pre-Teen Ministry – Ages 8-12
All youth classes are held during church service time. The kids are released from the worship service right after the Children's Moment.