Worship Service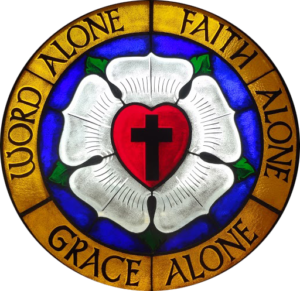 Pastor Phil Hohulin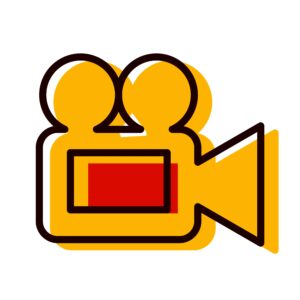 Fourth Sunday of Easter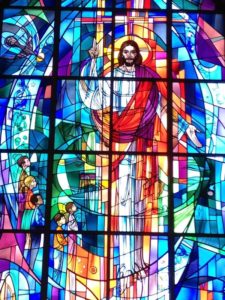 VIDEO ARCHIVES
A Kid's Moment Each Sunday During Worship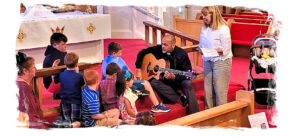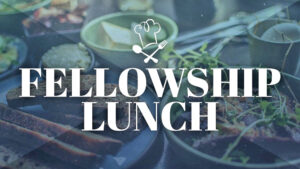 Join us after worship. Greet old friends and meet new ones.

Its all about Life-to-Life
We are to cultivate opportunities to teach others all that our Lord has commanded—to pass on the gospel witness of the apostles. Do we have confidence that we can do it? Jesus thought so, or He would not have gathered us together and put is here where we are. He would not have called us as he has.
Learn more abLout NALC's Life-to-Life
And catch this Life-to-Life teaser video
Welcome to Grace Lutheran Church


We invite you to worship with us this Sunday at 10:30 a.m.
Grace is a fellowship of worshiping disciples centered on the Word of God.
The church is located at 410 E. Pease Avenue, West Carrollton, OH.
A place to call home.
If you wish to visit with our Pastor Phil Hohulin, please phone our Administrative Assistant Brenda Crawford at 937-859-3941 to schedule an appointment.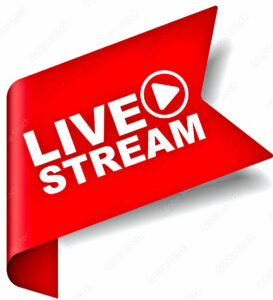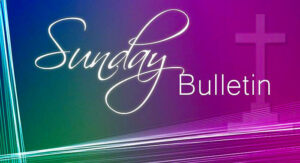 The heart of the message in the sermon for May 8th is from the Holy Gospel according to John the 10th chapter. Taking Him at His Word – The "I Am" statements of Jesus: Part Three
"I Am the Door"
The Under Somethings Bible Study will meet this month on Friday, May 13th, at 6:30pm. Phone for details: 724.322.2449. We are also planning an outing on Saturday, May 14th, to Fox Hollow Rodeo, 1909 East State Route 73 in Waynesville. We will gather shortly before 6pm. Invite a friend for a fun evening of mutton-busting, and junior and senior division bull riding!
Youth Sunday Morning Classes
Nursery – Ages up through 3
Children's Sunday School – Ages 4-7
Pre-Teen Ministry – Ages 8-12
All youth classes are held during church service time. The kids are released from the worship service right after the Children's Moment.
Wednesday Evening Bible Study
Meets e
very Wednesday at 7:00 pm. Join us as we delve deeper into the scriptures. Study is led by Pastor Phil and you can attend in person or online.

The meeting is also available live on Zoom. See this week's Grace Newsletter at left for the Zoom link, Meeting ID and Passcode.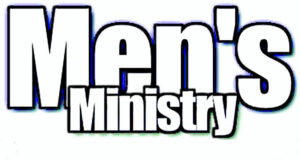 Men's Fellowship at Grace
began its third year of gathering on the first and third Saturdays of each month in the church at 10:00 am to 11:30 am. We have a great time getting to know each other, praying for each other and studying the scriptures. Oh … and "Bill's" donut holes are great? If you haven't joined us, we would love to get to know you. We're very informal, friendly and you would fit right in. This month we're continuing our study of Luke's gospel.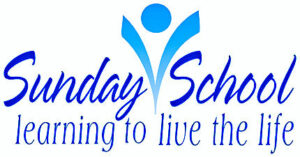 Adult Sunday School
9:00 – 9:50 a.m.
"The Bible Fast Forward"
Looking at the overview of the Bible, based on research from Greg Koukl of Stand to Reason. The Bible: Fast Forward gives a practical historical overview of the Old Testament, emphasizing the unfolding plan of salvation as God reveals it through His covenants with the nation of Israel, and the fulfillment of those covenants in the person of Jesus of Nazareth.
Join us to gain an understanding of how the central topical elements of the Christian story of reality play out historically from the Fall to the cross.
This video course centers around:
o Identifying the unifying theme of the entire Bible
o Charting the twelve main historical events of the nation of Israel, from the call of
Abraham to the coming of Messiah
o Listing the basic elements of the Abrahamic, Mosaic, and New Covenants and
examine their relevance for Christians today
o Showing how the events, covenants, and promises of the Old Testament come to
their perfect focus and fulfillment in Christ
o Demonstrating that the Bible presents one cohesive plan of salvation

The Friday Morning Bible Study and Prayer Group from April 29 through May 30 will be reading The Hiding Place by Corrie Ten Boom. We will begin at 9:30 am and end at 11 am. You may purchase the paperback book on ebook yourself, or borrow a copy from the library. If you would like to purchase a book, phone 937 434-2012 for help.