Office Contact:
Please phone our Administrative Assistant, Brenda at the number below for more information about us or to schedule a visit with our pastor Phil Hohulin.
Telephone: (937) 859-3941.
Email us at: gracewcsecretary@yahoo.com
In the case of an emergency please contact our office secretary at 937-859-3941.
Or Better Yet:
Visit us each Sunday morning at 10:30 am at

410 E. Pease Avenue in West Carrollton, Ohio.

Move out into the wider world around us. Pour out the love our Lord infused within us. Allow it to shower on the needs of others as well as to receive this same living water from those around us. His Spirt is present within us and knows what is good and robust in this world. Listen and follow His lead.

Needs for Jeremiah's Letter One of our benevolence organizations, Jeremiah's Letter, is in need of the following items: manual can openers, pots/pans, and silverware. Diane Jergens will have a labeled bin placed near the kitchen for your items. Thank you for helping support the many ministries of God in the Dayton area!

November 11, 2020Veterans Day
All across America people gathered to remember and honor all of the men and women who have served in all of the American wars and confilcts throughout our history.
This brass plaque once hung in a hallway at West Carrollton High School to honor those graduates who lost their lives in WW II. It was dedicated to them by the Class of 1945. It reads, "To honor those valiant men and women who gave themselves in service and sacrafice for God and Country."
Louis Baker, Vincent DiMatteo
George Hartzell, Russell Lohman
Robert Hull, Victor Pfeiffer
Roger Oyler, Walter Seekamp
Vernon Thomas, Oliver Weidner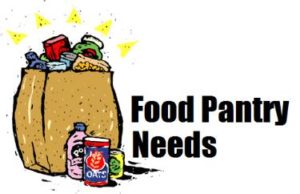 We are now supporting the Miamisburg Food Pantry since the West Carrollton Food Panty is no longer operating.
Take time out of your Sunday morning schedule and stop at the kitchen door to read over a wonderful thank you note from Helping Hands Food Pantry. There is also some great information about needed items like canned fruit, store brand cereal, and kidney beans for example.
When doing your grocery shopping, throw in a few items off the posted list and drop them in the basket by the kitchen on Sunday morning.
Miamisburg Helping Hands Food Pantry, serving Miamisburg and Moraine areas, is also in need of volunteers to help distribute the food at the pantry. If you are interested please call our contact, Barb, directly at (937)-866-9323 for information on how you can help.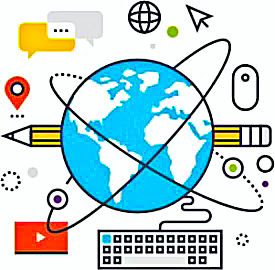 Christian Colleges.com
Where Faith
and Education Meet!
Rising tuition costs have made earning a college education an increasingly intimidating expense – and the reputation that many private Christian schools have of a naturally high tuition further alienates such an education from students' prospects. Many students are unaware of their options when it comes to financing tuition costs, especially as it pertains to a Christian education.
Taking a step to alleviate this obstacle, ChristianColleges.com has created a series of open-use guides to financial aid & scholarship opportunities for students, offering pertinent information on federal aid, state aid, private scholarships, and more.
Webpage ChristianColleges.com, an interdenominational, nonpartisan organization, connects students with Bible and Christian universities that fit their needs through in-depth academic, financial aid, and college life resources. Parents and students, check the website out to learn more .
Ways To Serve
Our Grace
Congregation
Shepherd's Ministry Pew Cards
Please use the Shepherd's Ministry pew cards to list the names of those not present in church on Sunday. Upon completion, place the card in the offering plate. We'd like to let those absent know that they are missed.
Shepherd's Ministry Team
If you would like to join our team of Shepherds, please see Bill Slusser or phone him (937) 689-7369. We would love to include you in the 2020 team.