Office Contact:
Please phone our Administrative Assistant, Jennifer at the number below for more information about us or to schedule a visit with our pastor Phil Hohulin.
Telephone: (937) 859-3941.
Email us at: gracewcsecretary@yahoo.com
In the case of an emergency please contact our office secretary at 937-859-3941.

Move out into the wider world around us. Pour out the love our Lord infused within us. Allow it to shower on the needs of others as well as to receive this same living water from those around us. His Spirt is present within us and knows what is good and robust in this world. Listen and follow His lead.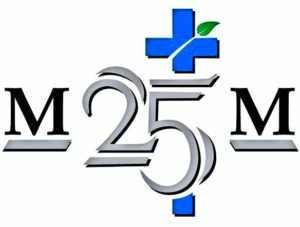 Matthew 25 Ministries Tour
On Thursday, September 26, members at Grace will have the opportunity to tour the M25M facility in Blue Ash. Matthew 25: Ministries is an international humanitarian aid and disaster relief organization helping more than 20 million people in need each year. We will be touring their warehouse, offices and distribution center. The now forming tour group meet at Grace for car pooling and plan to leave the Church about 8:45 a.m. Mathew 25 Ministries is the organization for which we collect pill bottles. If anyone is interested in joining the tour, please see Diane Jergens at church on Sunday or email her at, dmjergens11@gmail.com. Matthew 25 Ministries will accommodate 10 people for the tour. Thank you all for your support. Our church members truly have big hearts!

Needs for Jeremiah's Letter
One of our benevolence organizations, Jeremiah's Letter, is in need of the following items: manual can openers, pots/pans, and silverware. Diane Jergens will have a labeled bin placed near the kitchen for your items. Thank you for helping support the many ministries of God in the Dayton area!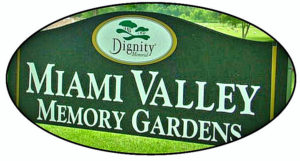 Grace Lutheran Church is offering for sale four (4) burial plots at the Miami Valley Memorial Gardens located at the corner of East Lytle-Five Points Road and State Route 48 between Centerville and Springboro. The plots are side by side in the Garden of the Christus, Section one (1) and are offered at a discount price. Phone Lea at 937-271-2052 for more information.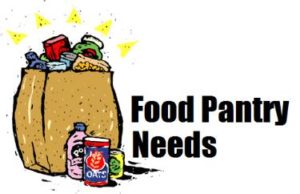 West Carrollton Food Panty Need
The food pantry is in need of the following items: Peanut butter, jelly, crackers, spaghetti sauce, and canned peas. Be a blessing to those less fortunate, please consider donating. A labeled basket can be found in the hall outside of the kitchen for your items. Thank you.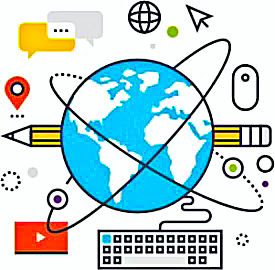 Christian Colleges.com
Where Faith
and Education Meet!
Rising tuition costs have made earning a college education an increasingly intimidating expense – and the reputation that many private Christian schools have of a naturally high tuition further alienates such an education from students' prospects. Many students are unaware of their options when it comes to financing tuition costs, especially as it pertains to a Christian education.
Taking a step to alleviate this obstacle, ChristianColleges.com has created a series of open-use guides to financial aid & scholarship opportunities for students, offering pertinent information on federal aid, state aid, private scholarships, and more.
Webpage ChristianColleges.com, an interdenominational, nonpartisan organization, connects students with Bible and Christian universities that fit their needs through in-depth academic, financial aid, and college life resources. Parents and students, check the website out to learn more .
Grace Annu

al

Diaper Drive
Becomes A Baby Shower!
The Benevolence Committee has decided to change the name of our annual Diaper Drive to Baby Shower for MVWC. The need for items, in addition to diapers, has changed the focus of our annual project. The MVWC is currently in need of the following: new or used items: 24M -5T clothes, infant/toddler shoes sizes 9-13, hooded towels, washcloths. New items needed include: diapers size 6, pull-ups all sizes, girls crib sheets, baby health care kits. Other sizes of diapers, baby wash, baby lotion, baby clothes, blankets, and other baby related items are always welcome. A playpen will be located in the front entry way of the church for these items the whole month of October. If you have questions see Gretchen Walther.