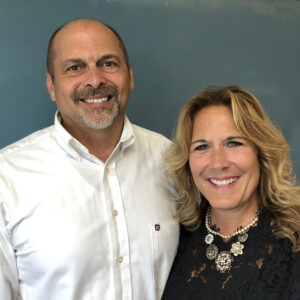 Pastor Phil Hohulin
is an ordained minister in the NALC. He holds a BA (Cedarville University, Cedarville, Ohio, MDiv (Reformed Theological Seminary, Orlando, Florida), and a DMin in Missional Leadership (Columbia Theological Seminary, Decatur Georgia). He has served congregations in Georgia, Indiana, and Ohio. Additionally, he has completed 2000 hours of Clinical Pastoral Education. He previously worked as a hospice chaplain and grief counselor while also serving at Grace.
Pastor Phil will quickly tell you that second only to his relationship with Jesus, his greatest joy is found in being a husband to his wife Julie and a dad to his two adult sons. Phil and Julie were married at Grace in the summer of 2019 and are enjoying their life as newlyweds. Pastor Phil enjoys traveling for education, enjoyment, and mission. He has traveled to the vast majority of the 50 states, mostly camping with his sons at National Parks during their younger years. He also has traveled to 15 foreign countries. In his "spare time," Pastor Phil enjoys reading, playing guitar, golfing (poorly), working out at the YMCA, and bicycling along the awesome trail system we have here in the Dayton Metro area.
Administrative Assistant Brenda Crawford, is always a pleasant servant of Christ. She and her husband Todd, daughter Maylea (May-Leah), and stepson Jordan, live near New Lebanon. Her stepson Garrett and wife Kelsey live close by. Brenda's household is completed by two dogs, a cat, and an 18-year-old frog. She keeps busy, nights and weekends, working on their landscaping business, plant marker business, and financial/life coaching. She likes to bake, sew, craft, and do home improvement projects. Brenda's love of the Lord has blossomed over the years and she has enjoyed serving in the church as a ministry and praise leader, deacon, and organizer of several projects. Brenda is so thankful for the opportunity to serve this congregation and community. Please stop in and say hello! Brenda can be contacted at 937-859-3941 or you may email her at gracewcsecretary@yahoo.com
Website Administrator/Editor

Gary Petticrew is always eager to post the news and events happening at Grace. He and wife Nita are residents of Miamisburg and life long Lutherans. Both have a love of history and are members of the Miamisburg Historical Society where Nita serves as the Archivist and Gary as the Curator. Gary's career was as a computer systems analyst and automated manufacturing control designer. After retirement he served another 10 years as Germantown's Valley View High School's IT coordinator. Their family has always been important to them having survived the challenges and joys of raising 5 children, four boys and a girl. They are now are blessed with 13 grandchildren and 14 great-grandchildren. Gary can be contacted at 937-866-1285 or you may email him at gaccesslp@woh.rr.com.
"Beautiful music is the art of the prophets that can calm agitations of the soul; it is one of the
most magnificent and delightful presents God has given us."
Martin Luther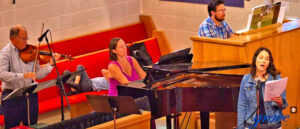 Choir Director
Cynthia Michael
is a retired music teacher working in the Middletown City School District. She has sung with the Dayton Philharmonic Orchestra
Chorus, the Dayton Bach Society and studied voice with the late Peggy Albrecht. She has been a choir member and soloist in churches her entire life. Cynthia has been choir director at Grace since 2011. She is passionate about sacred choral music and feels blessed to serve the Lord along with the talented musicians and choir at Grace Lutheran.
Pianist
Dr. Samee Griffith-Mood
received her Master of Music degree in piano performance and collaborative piano from Bowling Green State University and her Bachelor of Music in piano performance from Wright State University, where she graduated summa cum laude. An experienced instructor, Samee has taught piano for more than fifteen years, including at the Penn-Griffin School for the Arts in High Point, North Carolina. Her students regularly place in the top tier of competitors in state level piano competitions and festivals.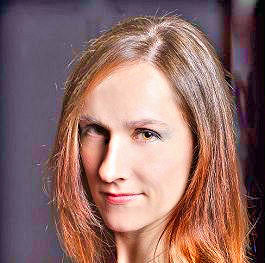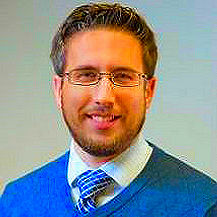 Organist Aaron Mood, received his Master of Music degree in piano performance from the University of North Carolina at Greensboro and his Bachelor of Arts degree in music from Allegheny College, where he graduated magna cum laude. Aaron is a collaborative pianist at Wright State University. He holds a position as Weekend Host on Discover Classical FM 88.1/89.9. He also is a Master Teacher of Piano at Star City Music Studios in Miamisburg, which he opened with his wife, Dr. Samee Griffith Mood, in 2014. Previous positions include Staff Accompanist at Winston-Salem State University, Adjunct Instructor of Theory and Music Appreciation at Guilford Technical Community College, and Associate Master Teacher, Music Academy of North Carolina.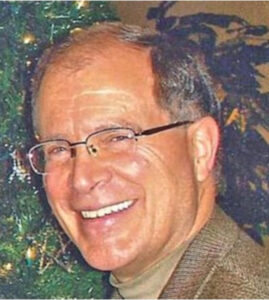 Violinist Bill Slusser lives in Kettering Ohio and has been a member of the Dayton Philharmonic orchestra for the last 19 years, and just retired as their orchestra librarian. Before coming to Dayton, Bill served in the US Air Force Band in Washington, D.C. He was a member of the Air Force Symphony, String Orchestra, and Strolling Strings. He was privileged to be director and superintendent of the strings. During his Air Force career he performed at White House state dinners for five administrations, President Ford through President Clinton. The strings toured all of the states, Europe, Africa, the Pacific, and South American, entertaining our troops and supporting US protocol events. Bill earned a Bachelor of Music from Baldwin Wallace College and Masters of Music from the Catholic University of America (DC). Church music has always been a part of his life, playing in church orchestras, directing choirs and orchestras, and in solo performances.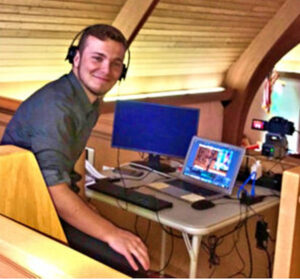 Videographer Bryant Marker is from West Alexandria, Ohio where he graduated from Twin Valley South. He is a real estate agent/seller with Coldwell Banker. He is also a private instructor at Danielle's Dance Academy in Eaton as well as owner-operator of Bryz Custom Kickz. Bryant worked at Grace with Pastor Phil during COVID-19 to make worship services available online. He is excited to be on staff to live stream worship services.
2023
Church Council
President – Deborah Ross
Vice-President – Joe Constantino
Secretary – Jim Wattrick
Treasurer – Steve Gross
Pastor – Phil Hohulin
Administration – John Jackson
Education – Pam Mehlhorn
Worship & Music – Caitlin Pfeiffer
Connections – Linda Hooghe
Property – Lauren Gleason
Evangelism – Gary Petticrew
2023
Team Leaders
Worship and Music – Becky Reinhart
Education—Pam Mehlhorn
Property – John Michael
Connections – Fellowship – Roseann Costantino
Connections – Prayer and Shepherding – Bill Slusser
Outreach – Benevolence – Diane Jergens
Outreach – Evangelism – Gary Petticrew
Administration & Finance – John Jackson