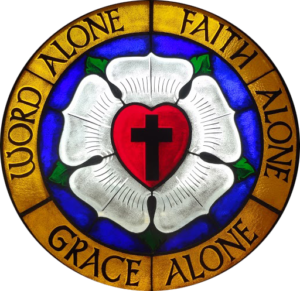 Sun
day's Message
Luke 21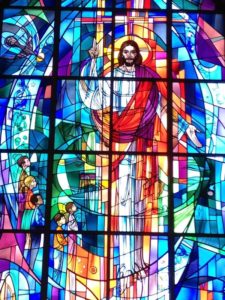 Advent Study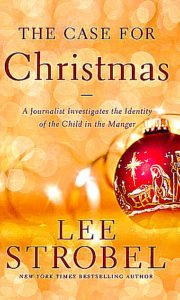 Begins on Wednesday November 27, 7:00 p.m. and Sunday December 1, 9:00 a.m. This advent season our Wednesday night and Sunday morning bible study will be a video by bestselling author Lee Strobel called "The Case for Christmas." This study will invite you to look beyond the familiar traditions of the season, dig deeper into the gospel accounts, and to consider their relevance for your life this advent season.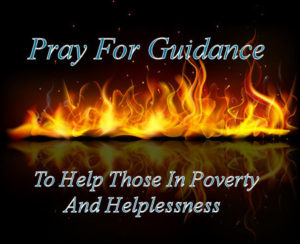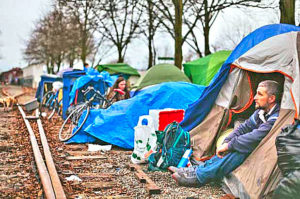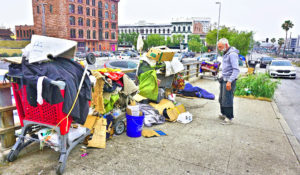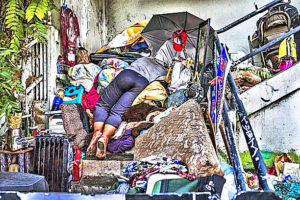 These are but a few examples of the chronically homeless population in America. The sad fact is that over 60,000 human beings live like this on the streets of Los Angeles, California. But LA is only one city among many across the Country where these conditions exist in one degree or another and the numbers are growing.
These street dwellers represent groups of people characterized by extended periods of time living on the street or other places not meant for human habitation and having one or more disabling conditions; abandonment, mental illness, no family or means of support, disease, PTSD, severe drug addiction and worse, loss of all hope of improvement. These and more are among the many reasons given by the experts. Some street people even accept their condition as, "that's just the way it is."
They are lost and no one solution will solve the whole problem. Pray for all of those who are capable and nearest to these human tragedies and in positions to ease their suffering.
Welcome to Grace Luthera

n Church
We invite you to worship with us this Sunday!
We are part of the North American Lutheran Church (NALC) and are committed to the authority of the Bible as the inspired Word of God.
We are located at 410 E. Pease Avenue in West Carrollton, Ohio. Our service is at 10:30 a.m. We celebrate communion each Sunday and gather together for lunch afterward.
A place to call home.
If you wish to visit with our pastor, please cal

l

our Administrative Assistant, Bill, at 937-859-3941 to schedule an appointment.
Christmas Wreaths
We made 20 wreaths to distribute to Senior Care Centers in the area to decorate the residents' doors for Christmas, since some seniors do not have any family. We will continue to have projects throughout the year supporting local charities. Please contact Diane Jergens with any questions @ 937-530-2573. Thank you for your kindness and support!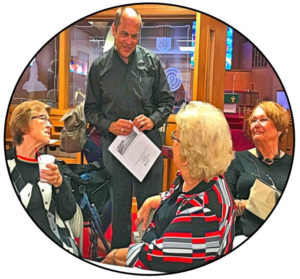 Linger After Worship and Enjoy a Fellowship Meal
Every Sunday after worship we gather for a meal together. And you are all welcome, members and visitors. The Grace fellowship takes turns preparing the food which usually includes a main course, fruit, salad, dessert and of course a variety of condiments. What started out as just snacks soon grew into a full lunch– it just seemed the natural thing to do. Join us to find out what's happening with old friends and meet new ones for great conversation and delicious food. No need to rush.
Fellowship Luncheon volunteers for Sundays in November and December are scheduled. But to share in the work and cost of providing meals after worship on Sundays during the holidays, these three busy holiday dates have been set aside for group carry in.
December 1 Break Bread Together Sign-up sheet posted
December 22 Cookies Bring what you've made for home
December 29
Appetizers and Desserts
Make an extra doze

n

as you do your holiday cooking to share.
Women of Grace
Meet at 10:30 am the Fourth Monday of each month.

Men's Fellowship Group
Meets 10:00 am First and Third Saturday of each month
Adult Sunday School and
Wednesday Evening Classes at Grace!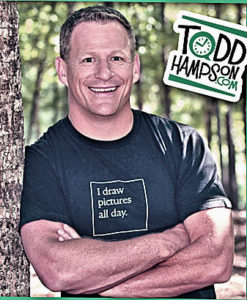 The study of Eschatology, or End Times Prophecy is our Sunday School subject, and is followed up and duplicated on Wednesday nights for our choir folks and night people who prefer later classes. It will continue through our Advent study around Thanksgiving.
The book we're using is Todd Hampson's "The Non-Prophets Guide to End Times Prophecy." It's a very entertaining approach to a very serious subject and we intend to cover it in detail over about three months, including adequate time for all your questions.
Adult Sunday School
9:00 a.m.
Wednesday Evening Bible Study
7:00 p.m.
Youth Sunday Morning Classes
Nursery – Ages up through 3
Children's Sunday School – Ages 4-7
Pre-Teen Ministry – Ages 8-12
All youth classes are held during church service time. The kids are released from the worship service right after the Children's Moment.