Please Click

HERE

to View Grace Calendar of Events.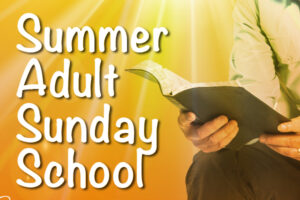 Began Sunday
June 4,
9:30 a.m.
Pastor Phil will lead a "brief" study of the Book of James.
"Brief" for two reasons: 1) The series is only nine lessons long and
2) The class will only be a half hour in duration
We will begin promptly at 9:30 a.m., pray for those in need of faith,
read a passage and then have a short period of discussion.
Luther called James "The Epistle of Straw." Come find out why Luther was wrong!
July Mission Spotlight
During our fellowship time July 2, Matthew and Moni Albright will share their passion for serving as missionaries in Southeast Asia. Matthew is a third-generation missionary having grown up in West Africa. His grandfather is Bill Slusser's brother-in-law.
They will employ a Business as Mission model in Southeast Asia under the auspices of Pioneer Missions. The specific project is a chocolate business: from cacao production all the way to producing chocolate bars and sweets. The business has already grown into a mid-sized company, fully paying the salaries of 30+ local workers.
As Moni is a master chocolatier and Matthew is a mechanic with some experience in a few other fields, this project is a perfect platform for their ministry. They hope to meet people, share life and daily activities, and share the Way, Truth, and Life with them in practical and yet deep meaningful ways.
On June 11 our guest speaker during the Fellowship luncheon was
Ryan Bradley,
campus minister with

H2O Church

at Wright State.
In May, it was inspiring to hear Jane Snyder presenting the ministry of

Brigid's Path.


The Grace Chancel Choir ends its Summer Break the first week in September and will resume its normal practice schedule on Sunday, September 3rd following the Fellowship Luncheon at 12:30 pm. If there are vocalists and/or instrumentalists out there who would like to join and share their musical gifts to enhance worship, please contact a member of our music staff through our Administrative Assistant Brenda at 937-859-3941.
Do not forget to complete your Time and Talent Survey and submit it by August 16th.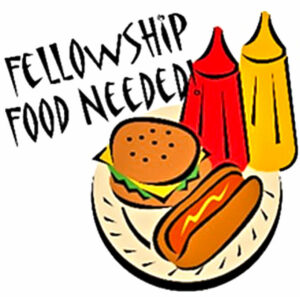 The sign-up sheet is finally back and food for the Sunday fellowship luncheons in August and September may need your help. Please add your name and pitch in with a couple of other members to pick a Sunday and bring goodies for all to enjoy.