Worship Services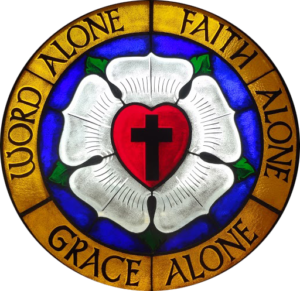 Pastor Phil Hohulin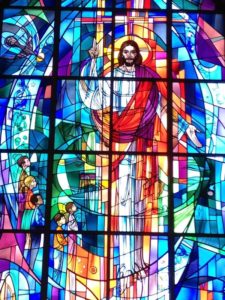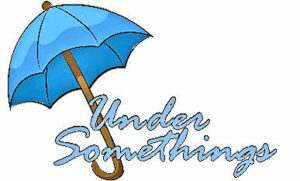 … will meet on Friday, March 17th, at 7:30pm. Wear your green, and be ready to discuss the first two chapters of Book II of Mere Christianity. For more information, contact Aaron at 724.322.2449.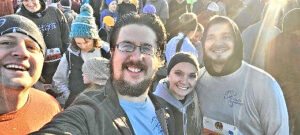 Members of the Under Somethings Bible Study ran in the Turkey Trot on Thanksgiving. We placed first in our division: Lutheran Bible Studies Who Have Been Meeting for Less Than Two Years.

CS Lewis' Mere Christianity is our discussion springboard. Join us by contacting Aaron at:
VIDEO ARCHIVES
A Kid's Moment Each Sunday During Worship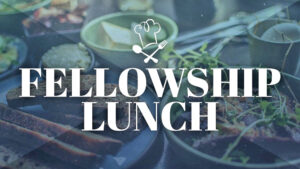 Join us after worship. Greet old friends and meet new ones.

Its all about Life-to-Life
We are to cultivate opportunities to teach others all that our Lord has commanded—to pass on the gospel witness of the apostles. Do we have confidence that we can do it? Jesus thought so, or He would not have gathered us together and put is here where we are. He would not have called us as he has.
Learn more abLout NALC's Life-to-Life
And catch this Life-to-Life teaser video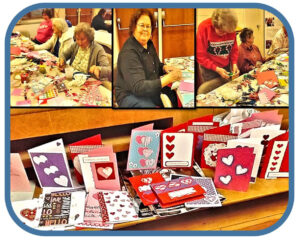 The Grace Outreach Team made valentines to cheer the residents at the local health facilities and made special valentine cupcakes and cookies for the West Carrollton Fire and Police Departments.
The team made 123 cards and distributed them to local health care facilities in West Carrollton. Annemarie Stein, Mary Kay Reed, Jean Wheeler, Nancy Smith and Adrienne Brown provided dozens of cookies and cupcakes to deliver to local police and fire departments.
NALC Disaster Relief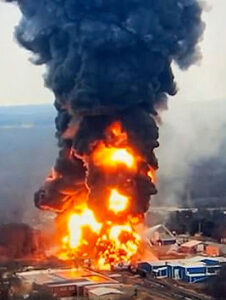 Grace Church Council approved a donation to the NALC Disaster Relief Fund to aid victims of the East Palestine train derailment. You can also make a personal donation by check payable to the North American Lutheran Church. Include on the check memo line: Disaster Response Fund. Mail your donation to:
North American Lutheran Church
PO Box 860565
Minneapolis, MN 55486-0565
Welcome to Grace Lutheran Church


We invite you to worship with us this Sunday at 10:30 a.m.
Grace is a fellowship of worshiping disciples centered on the Word of God.
The church is located at 410 E. Pease Avenue, West Carrollton, OH.
A place to call home.
If you wish to visit with our Pastor Phil Hohulin, please phone our Administrative Assistant Brenda Crawford at 937-859-3941 to schedule an appointment.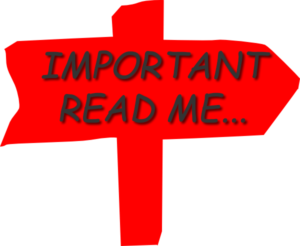 Click on the Worship Style text spot at the top of this window to see the full statement of The Mission, Vision, and Values of Grace Lutheran Church.
Note: Live Stream becomes available five (5) minutes before the worship service begins.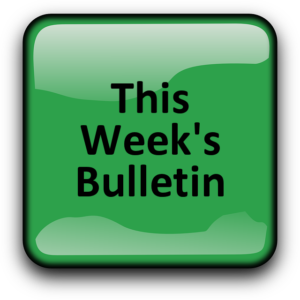 Message for Sunday "The Promise of Redemption"
From the Holy Gospel according to John, the 11th chapter. Lazaras had died and was in the tomb four days … "Lord," Martha (Lazarus sister) said to Jesus, "if you had been here, my brother would not have died. But I know that even now God will give you whatever you ask." Jesus said to her, "Your brother will rise again." Martha answered, "I know he will rise again in the resurrection at the last day." Jesus said to her, "I am the resurrection and the life. The one who believes in me will live, even though they die; and whoever lives by believing in me will never die. Do you believe this?" "Yes, Lord," she replied, "I believe that you are the Messiah, the Son of God, who is to come into the world."
Lenten Series – Guiding Promises
This year's Lenten season we will explore five of "God's Guiding Promises," demonstrating how they guide us disciples of Jesus on the Lenten Journey and beyond. These five promises are: 1) God will be faithful to you, 2) God will deliver you, 3) God will grant you a greater purpose, 4) God will transform your desires, and 5) God will redeem your losses.
Once again, this year our Wednesday evening Vespers service will coordinate with the Sunday morning sermon series. On Sunday mornings, the scriptures and sermon will focus on one of the promises. The following Wednesday evening, two members of our congregation will perform dramatic readings based upon an Old Testament and a New Testament character who experienced one of these promises.
We will "hear from" Abraham, the Centurion, Moses, Paul, Ruth, "Samara," Jeremiah, John, Job, and Martha. Each one has a story to tell about the "guiding promise" God demonstrated to them, how it was fulfilled in Jesus Christ, and why i matters in your life.
I encourage you to join us each Sunday morning and Wednesday evening in Lent.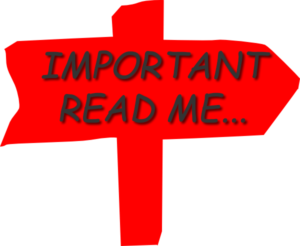 Click on the Devotions text spot at the top of this window to follow the NALC daily Lenten Devotional Series 2023.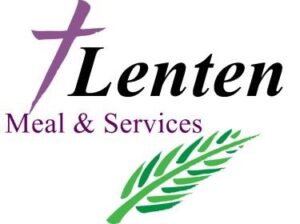 Lenten Soup Supper at 6 pm on Wednesday March 8 before Vespers at 7:00 pm. An offering will be collected during the soup supper to benefit
India Transformed.
Men's Clothing Drive for Veterans
Starting this Sunday, March 5 and all month long, the Grace fellowship is collecting new or gently used clothing items for Veterans. Deposit your men's clothing donations in the box just inside the parking lot entrance door to Grace.
The fellowship at Grace is again hosting a Neighborhood Easter Egg Hunt on the church lawns on Saturday April 1 at 12:30 p.m. for infants to age 12. And if it rains, bring your umbrella!
2023 NALC Mission Convocation to be held August 9-11 in Oklahoma City, Oklahoma.
Grace Church Council discussed sending delegates to the upcoming NALC National and Ohio Statewide Convocations. Pastor Phil and lay delegate Kathy Gross were approved to attend the August National Convocation. A delegate for the May Ohio Statewide meeting in Westerville, Ohio is still to be named.
The Mission Convocation in Oklahoma will elect the next NALC Bishop as well as electing one lay person and one pastor to serve in the NALC Executive Council– all four (4) year terms.

SACRAMENT OF HOLY BAPTISM ADMISTERED
TO
OLIVE BRENN KOPIETZ
Affirmation by the Sponsors Daniel Rimmereid, brother of mother Heather, and Leif Kopietz, brother of father Tom.
In baptism our gracious heavenly Father frees us from sin and death by joining us to the death and resurrection of our Lord Jesus Christ. We are born children of a fallen humanity; by water and the Word of God we are reborn children of God, anointed with the gift of the Holy Spirit, and joined in God's mission to the world. Living with Christ and in the communion of saints, we grow in faith, love, and obedience to the will of God.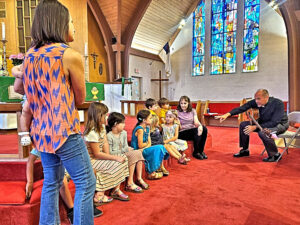 Young Leaners Sunday School Gatherings

with new and exciting lessons about the Bible and God's love for them.
Nursery -Ages up through 3
Children's Sunday School – Ages 4-7
Pre-Teen Ministry – Ages 8-12
All youth classes are held during church service time. The kids are released from the worship service right after the Children's Moment.
Adult Sunday School 9:00 am:
Adult Sunday School is in full swing. The Bible Study is the book of Esther … for a
Time Such As This.
Stop on your way to the Sunday School room and get coffee and
Bring your Bibles!

Wednesday Evening Bible Study
Every Wednesday at 6:30 pm, join us as we delve deeper into the scriptures. Study is led by Pastor Phil and you can attend in person or online. Join the Zoom Meeting by contacting our church Administrator Assistant Brenda at 937-859-3941. for details.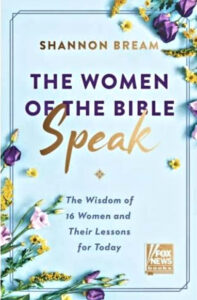 Friday Morning Bible Study and Prayer Group
are using the study book by Melissa Spoelstra entitled "Jeremiah ~ Daring to Hope in an Unstable World". The study is on Friday mornings from 9:30 am – 11 am and began on Friday January 6, and continues through Friday February 24. If you would like a book ordered for you or if you have any questions, please contact our Church Administration Assistant Brenda at 937-859-3941 who can give you more details.

During Lent the Bible study group will be using the Lenten devotional, "Journey to the Cross" by Paul David Tripp. The study begins on Friday February 24 and continues through Friday March 31. Books are available on Amazon. If you have any questions, please contact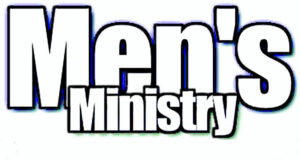 Men's Fellowship at Grace
is into its third year of gathering on the first and third Saturdays of each month in the church at 10:00 am to 11:30 am. We have a great time getting to know each other, praying for each other and studying the scriptures. Oh … and "Bill's" donut holes are great? If you haven't joined us, we would love to get to know you. We're very informal, friendly and you would fit right in. This month we're continuing our study of the Book of Acts.