Pastor's Message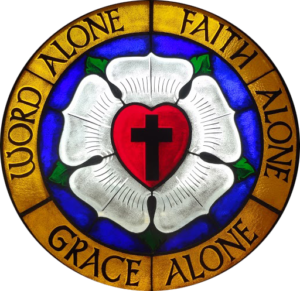 Pastor Phil Hohulin

Mark 1

"Better Than Special"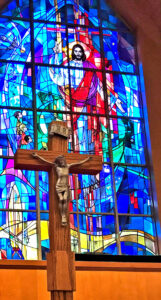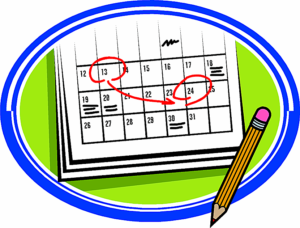 VIDEO ARCHIVES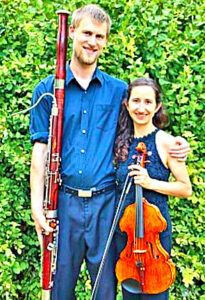 Ministry Update
Kevin and Sarah Pfister
in Bulgaria
Kevin and Sarah are NALC Global Workers and currently serve as Marketplace Workers within the sending agency of Operation Mobilization (OM). This means that they are tentmakers using their musical talents, both professionally and through their ministry work, to share the Gospel with those around them. OM does not yet have an official team in Bulgaria and, as of right now, they are the only OM missionaries living and serving full-time in the country.
One of their primary ministries is serving as a founding family and the music ministers for a new church plant in Ruse. Their role in this church includes leading the musical worship each week, leading prayer and Bible study groups, as well as helping to organize outreach events such as the Operation Christmas Child Family Outreach they did for the first time in December 2019. The Pfisters also host a music education outreach, as well as chamber concerts which are a rich and integral part of culture and society.
On a daily basis they seek to follow God's commands to love their neighbor, preach the Good News and be faithful disciples of Jesus. They are continually building relationships, learning the language and seeking to be a witness to everyone around them. This includes helping to lead prayer groups and Bible studies through their church, opening their home to others for meals and special events, as well as finding ways to share God's love to and serve their community.
To learn more about or even partner with Kevin and Sarah, please visit: thenalc.org/partners/kevin-sarah-pfister.
Welcome to Grace Luthera

n Church
We invite you to worship with us this Sunday!
We are part of the North American Lutheran Church (NALC) and are committed to the authority of the Bible as the inspired Word of God.
We are located at 410 E. Pease Avenue in West Carrollton, Ohio. Our services are at 9:00 a.m. and 10:30 a.m. We celebrate communion at both worship settings every Sunday.
A place to call home.
If you wish to visit with our Pastor Phil Hohulin, please phone our Administrative Assistant Brenda Crawford at 937-859-3941 to schedule an appointment.
Grace Sanctuary Open for Worship Services
Everything within reason is being done to mitigate the threat of spreading infection to one another as we continue our in-person worship services.
In October we began offering an early service at 9:00 am to accomodate the expanding number of worshippers at Grace. We did this in order to provide a safe place with social distancing during worship on Sunday mornings.
Please review the Grace Newsletter (left hand column of this webpage) for full details from Pastor Hohulin on how both worship services are conducted.
Worship with a Livestream Option
Grace is also offering a livestream option for those who do not feel comfortable worshiping in person. This webpage will be updated shortly with the link to access the livestreaming service in real time.
Due to the continuing Covid-19 pandemic all other group activities at Grace are suspended until further notice.
This bulletin covers Sunday worship at Grace for both the 9:00 am and 10:30 am services. A leaf in the left hand column indicates the 9:00 am liturgy worship flow.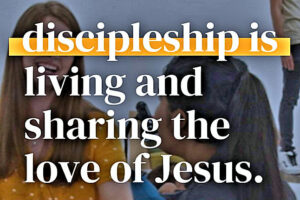 Its all about Life-to-Life
We are to cultivate opportunities to teach others all that our Lord has commanded—to pass on the gospel witness of the apostles. Do we have confidence that we can do it? Jesus thought so, or He would not have gathered us together and put is here where we are. He would not have called us as he has.


Learn more about NALC's Life-to-Life
And catch this Life-to-Life teaser video
Click on either spot to view!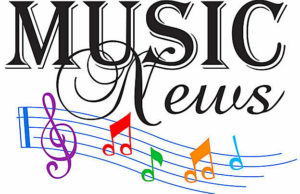 Heads Up Musicians and Singers!
We know you are out there and would love to involve
more of you members who play an instrument or sing to enhance our worship.

When "social distancing" is lifted and you would consider being a part of the wonderful music program at Grace, contact Aaron Mood at amood@starcitymusicstudios.com or phone him at 724-322-2449.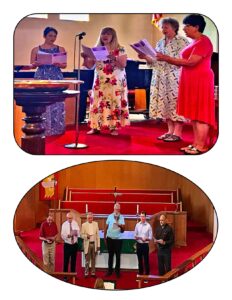 During this social distancing, some of the members of choir and the congregation have gotten together to provide special music during the live worship service.
WHEN ALL IN-PERSON
GROUP ACTIVITIES AT GRAC

E

RESUME AGAIN …
Women of Grace Meet at 10:30 am the Fourth Monday of each month.
Open to all women of the congregation; informal with a brief inspirational presentation, light refreshments, and plenty of fellowship.
Friday Women's Prayer & Bible Study
The Friday Bible Study and Prayer Group started back in session and will meet about every other Friday at 10 am in the Fellowship Hall to watch a movie or do Lectio Divina. Please come earlier if you would like to chat before the movie. All are welcome. Watch for future announcements and meeting dates.
Meets 10:00 am First and Third Saturday of each month in the Fellowship Hall. We've started up in person again under the rules of social distancing and protective masks. The meeting is also available live on Zoom.
Sunday School Classes will not meet during the Covid-19 setback until further notice with the exception of the Nursery that is meeting. Youth of all ages are still welcomed each Worship Service with a special moment and message.
Adult Sunday School
9:00 a.m.
Youth Sunday Morning Classes
Nursery – Ages up through 3
Children's Sunday School – Ages 4-7
Pre-Teen Ministry – Ages 8-12
All youth classes are held during church service time. The kids are released from the worship service right after the Children's Moment.