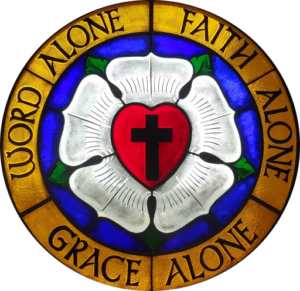 Sunday's Message
The Holy Spirit Takes Hold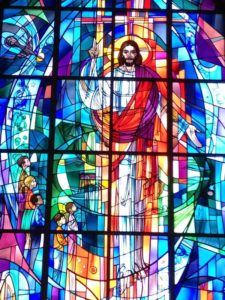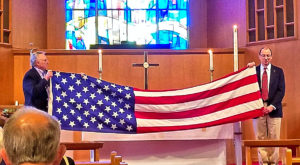 George Reinhart and
Joe Constantino
demonstrated the way to
fold our American Flag
immediately following worship last Sunday of the Memorial Day weekend. As they made each fold, Becky Reinhart and Roseann Constantino alternated to give the meaning behind each fold. This particular flag folding ceremony is but one of many with different meanings to each fold. This one represents the same religious principles on which our country was originally founded. The portion of the flag . . .
to continue and view the fold meanings, Click Her
Persecuted Christians Around the World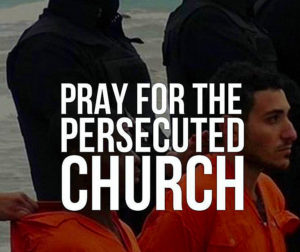 God commands believers to pray for laborers to be sent into his harvest. This is true even in times and places where persecution is deadly. For Iranian believers, the labor continues despite frequent intense persecution.
Since 1979, the country has been ruled by Islamic law after the Shia clerics assumed power under the ayatollah. Presently, the Islamic Republic of Iran acts as a religious dictatorship and stands as one of the most hostile countries towards Christians.
Since President Hassan Rouhani assumed office in 2013, there has been a sharp increase in religious oppression, especially toward professing converts to Christianity. Approximately 90 professing Christians are currently either imprisoned for their faith or are awaiting trial. Iranian courts hold the power to impose the death sentence on men who leave Islam and life imprisonment for the women who do.
Voice of the Martyrs records that in Iran "Almost all Christian activity is illegal, especially when it occurs in Persian languages—from evangelism to Bible training to publishing Scripture and Christian books. Yet the regime's harsh treatment of Christians only further fuels the flames of church growth." Encouraging stories like this demonstrate how the Lord is working in the midst of persecution.
Welcome to Grace Lutheran
We invite you to worship with us this Sunday!
We are part of the North American Lutheran Church (NALC) and are committed to the authority of the Bible as the inspired Word of God.
We are located at 410 E. Pease Avenue in West Carrollton, Ohio. Our service is at 10:30 a.m. We celebrate communion each Sunday and gather together for lunch afterward.
A place to call home.
If you wish to visit with our pastor, please cal

l

our Administrative Assistant, Jennifer, at 937-859-3941 to schedule an appointment.
Bishop Bradosky Fund for Life-to-Life Discipleship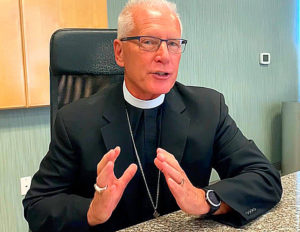 The Executive Council of the NALC would like to honor retiring Bishop Bradosky's years of leadership and passion for sharing the Good News by establishing the Bishop John Bradosky Fund for Life-to-Life Discipleship.
The driving force for Bishop John's life and ministry has been the Great Commission, "Go therefore and make disciples…" It is now part of the DNA of our NALC, with growing numbers of pastors and congregations being renewed and strengthened through the NALC's Life-to-Life Discipleship Initiative. The Executive Council intends to create an ongoing scholarship fund that will assist pastors and congregations interested in becoming involved in Life-to-Life Discipleship, whether having an NALC Discipleship Guide, receiving training or education in some aspect of discipleship, engaging in CREDO, or other congregational resources and events. The NALC financial office will oversee disbursements from this fund as approved by the Life-to-Life Discipleship Leadership Team's executive members.
Gifts may be sent to the NALC, P.O. Box 860565, Minneapolis, MN 55486-0565, USA, clearly marked "Bishop Bradosky Discipleship Fund."

Dayton Tornad

o

NALC Disaste

r

Relief
The North American Lutheran Church (NALC) Disaster Response, Grace Lutheran Church and Living Water Lutheran Church distributed disaster relief supplies.
Two semi trucks full of donated items were distributed Saturday June 1 from 9am-3pm through Friday, June 7. But the need is still there. Located in the entrance to the Fellowship Hall is a container for you to drop much needed supplies for these tornado victims; h
ygiene items, cleaning supplies, housewares, many other items.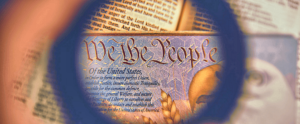 In-Depth Class on U.S.
Constitution at Grace
The class is taught by Ricki Pepin a former employee of the FBI. She is a published author and international lecturer. Her primary passion is teaching citizens how to work together to restore America's foundations. There are twelve sessions with each class held weekly on
Sunday afternoons in the Fellowship Hall at Grace from 5:00 pm – 6:30 pm.
Women of Grace
Meets 10:30 am the

Fourth

Monday of each month.
Meets 10:00 am

First

and

Third

Saturday of each month
Adult Sunday School Study
Adult Wednesday Evening Bible Study
India Transformed Visited Grace
Grace hosted a special visit by Ruth Brodeen, US Executive Director of India Transformed! (IT) on Friday, May 3rd in the Fellowship Hall. IT is the primary global mission outreach of our congregation. Attendees brought their own lunchs, and heard the latest developments in the Christ-centered women's, children's and missionary training programs. Other local area donors and sponsors of the ministry may be in attendance as well.
This is a typical house in a village where we have a children's development center that a $39 a month sponsorship will provide food, clothing, healthcare and education. Small 1 room thatched roof hut with dirt floor, with an open fire for a kitchen outside in the back. No bathroom, no running water and no electricity. This boy now gets fed healthy nutritious meals, has clean clothes, a school uniform and attends school in grade 1. Thanks to a loving sponsor he is able to remain with his family and gets the care he needs to have a hopeful future. Many children are stunted in their growth due to malnutrition and lack of access to clean drinking water.
This year's Wednesday evening Lenten soup supper offerings help fund the urgent needs of the children's ministry of India Transformed. Many thanks to all who participated.