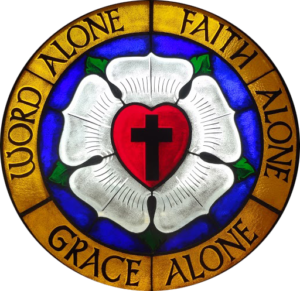 Sunday's Message
The Choice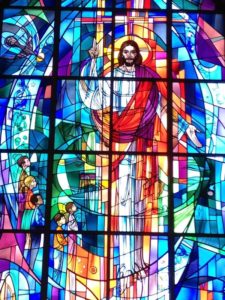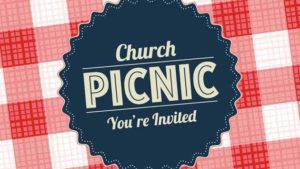 Grace Fellowship Picnic When: Saturday, September 21
11:30 am—3:00 pm

Where: Pfeiffer Home 4394 Laura Marie Waynesville 45068
Heated swimming pool for the kids! Bring a covered dish or dessert to share. Sign-up sheet will be in Fellowship Hall.
Looking forward to seeing you all there!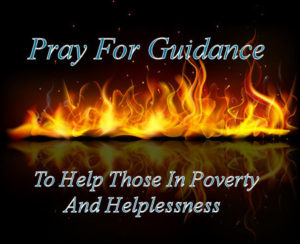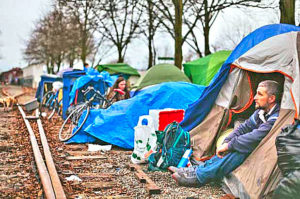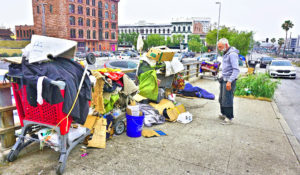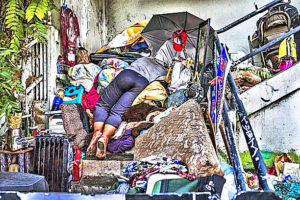 These are but a few examples of the chronically homeless population in America. The sad fact is that over 60,000 human beings live like this on the streets of Los Angeles, California. But LA is only one city among many across the Country where these conditions exist in one degree or another and the numbers are growing.
These street dwellers represent groups of people characterized by extended periods of time living on the street or other places not meant for human habitation and having one or more disabling conditions; abandonment, mental illness, no family or means of support, disease, PTSD, severe drug addiction and worse, loss of all hope of improvement. These and more are among the many reasons given by the experts. Some street people even accept their condition as, "that's just the way it is."
They are lost and no one solution will solve the whole problem. Pray for all of those who are capable and nearest to these human tragedies and in positions to ease their suffering.
Welcome to Grace Lutheran
We invite you to worship with us this Sunday!
We are part of the North American Lutheran Church (NALC) and are committed to the authority of the Bible as the inspired Word of God.
We are located at 410 E. Pease Avenue in West Carrollton, Ohio. Our service is at 10:30 a.m. We celebrate communion each Sunday and gather together for lunch afterward.
A place to call home.
If you wish to visit with our pastor, please cal

l

our Administrative Assistant, Jennifer, at 937-859-3941 to schedule an appointment.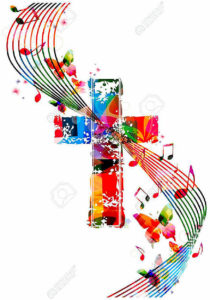 Choir Blitz
This season's Choir Blitz will be on Saturday, Sep 7 at 10 am. This blitz is setting the stage for a new season of choral music at Grace. It is also a call for more voices to join in singing along with our staff of talented musicians and voices. To quote Martin Luther, "Beautiful music is the art of the prophets that can calm the agitations of the soul; it is one of the most magnificent and delightful presents God has given us."
For initial planning purposes, the choir will be singing the 2nd and 4th Sundays of each month starting on Sep 8. More to come after Labor Day … add your voice to the choir!
New Study Alert!
Women's Friday Morning Bible Study
Beginning Friday, September 6 and continuing through Friday, November 8, the Friday Morning Bible Study and Prayer Group will use Melissa Spoelstra's book, "Elijah ~ Spiritual Stamina in Every Season" to study God's work in the life of the prophet Elijah.
This study is grounded in 1 and 2 Kings and will examine the life of the prophet Elijah, an ordinary man who did extraordinary things for God in the midst of the highs and lows of life. Learn some of the spiritual stamina secrets that helped him hold on and persevere in faith, including practical habits related to: prayer, choices, soul care, surrender, mentoring and legacy.
We w
ill begin promptly at 9:30 a.m. and end at 11:30 a.m. and includes an optional 5-day homework which requires 20-30 minutes each day. Contact Roseann Costantino a

t

937 434-2012 for questions or if you would like her to order you a book. Orders for the book must be placed soon.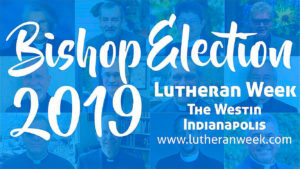 August 5 – 9 2019
Walking by the Spirt
With the Fruit of the Spirit
Every year, the North American Lutheran Church gathers for Lutheran Week! The week is more than a conference, more than a church festival and much more than a business meeting. The NALC Lutheran Week is all of that and more!
Study Alert— Adult Sunday School and
Wednesday Evening Classes at Grace!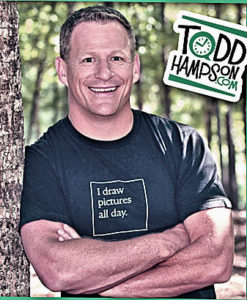 Greetings Bible Students! Starting the week after Labor Day, we'll embark on a study of Eschatology, or End Times Prophecy. This exciting study will be our Sunday School subject, and will be followed up and duplicated on Wednesday nights for our choir folks and night people who prefer later classes. It will continue through our Advent study around Thanksgiving.
The book we're using is Todd Hampson's "The Non-Prophets Guide to End Times Prophecy." It's a very entertaining approach to a very serious subject and we intend to cover it in detail over about three months, including adequate time for all your questions.
The author, Todd Hampton, produces comically illustrated books and products that help people consider the claims of Bible prophecy so they can face today with a sense of joy, courage, clarity, and purpose. For many people, the topic of Bible prophecy is about as inviting as sticking your face in a bees nest. Todd uses his background as an illustrator and animation producer to smoke out the bees and help people see how awesome the honey really is.
Children's Sunday School Helpers Needed!

We are blessed to have children in our church again and as we continue to grow, we fortunately need to divide into another Sunday school class. We will have a Pre-K/Kindergarten class and an Elementary class starting in September. Ideally we need five volunteers to help with this; that way it would only be a once a month commitment. If you feel inspired to teach/have fun with the future of this church, please let me know. Thank you!!! ~ Cassie Pfeiffer

Women of Grace
Meets 10:30 am the

Fourth

Monday of each month.
Meets 10:00 am

First

and

Third

Saturday of each month
Adult Sunday School Study
Adult Wednesday Evening Bible Study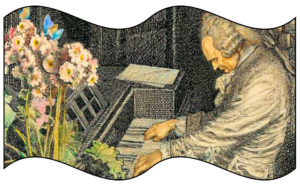 A Conversatio

n
About Haydn's "Creation"
Star City Music Studios is excited to announce a rare opportunity to experience the best of the arts that Dayton has to offer! Join us on September 22, 1:45 p.m. at Discover Classical for a behind-the-scenes tour of Dayton's only 24-hour classical music radio station. After the tour, we'll enjoy a lecture on Haydn's "Creation" oratorio by Aaron Mood, followed by a performance of "Creation" by the combined talents of the Dayton Philharmonic, the Philharmonic and Opera Choruses, and Dayton Ballet. The tour and lecture are free; tickets to the DPAA performance will be available at a discounted price. Contact Samee or Aaron Mood at church or their Star City Music Studios in Miamisburg for details.