Office Contact:
Please phone our Administrative Assistant, Brenda at the number below for more information about us or to schedule a visit with our pastor Phil Hohulin.
Telephone: (937) 859-3941.
Email us at: gracewcsecretary@yahoo.com
In the case of an emergency please contact our office secretary at 937-859-3941. Office hours are Monday, Tuesday, Thursday and Friday from 10:00 am until 2:00 pm.
Or Better Yet:
Visit us each Sunday morning at 10:30 am at

410 E. Pease Avenue in West Carrollton, Ohio.

Move out into the wider world around us. Pour out the love our Lord infused within us. Allow it to shower on the needs of others as well as to receive this same living water from those around us. His Spirt is present within us and knows what is good and robust in this world. Listen and follow His lead.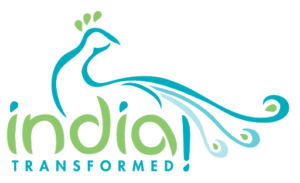 India Transformed is delivering hope through faith by transforming lives spiritually, socially and economically. Founded in 1988, India Transformed raises support and awareness for programs that empower vulnerable children, women and communities in India. By delivering hope through faith, lives are transformed spiritually, socially and economically.
Our vision is for all people in India to live an abundant life.
Children — Many Indian children are denied access to basic needs due to extreme poverty. Our Community Based Child Care Centers are havens where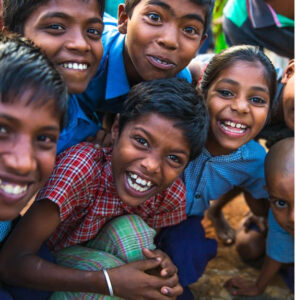 impoverished children, aged three to eighteen, experience God's love and receive food, clothing, medical aid, education and English classes so they are equipped to thrive. We empower their families through support and education.
Women — The Women's Empowerment Program provides a strong spiritual foundation that unites women through fellowship who have been abused, abandoned and neglected by society. Together they learn new skills, restore their dignity and build trust. The tailoring and literacy training program takes 6 months to complete.
By the time these trainees finish, they will be able to read and write at the 5th grade level which enables these women to find higher paying jobs. Upon graduation, they have job positions in the garment industry or set up their own business. They can earn a livable wage that supports their children and no longer are they living on the streets and begging for survival.
Community — The Community Transformation Center (CTC) Program is a joint effort of India Transformed! and a local community to impart effective and enduring holistic training that is building sustainable communities. It aims to bring about spiritual, social and economic transformation. The CTC model is a highly effective approach as it trains local people to reach out those suffering in their own communities. Groups of 12 committed individuals undergo a two year training program where they apply their training immediately by engaging with community members. They are taught business and marketing skills and help people start up businesses. The CTC program empowers grassroot leaders to become effective community leaders that bring about community transformation.
We pray for the ministry of India Transformed! May all those they serve be made whole in body, mind, soul, and spirit.


Needs for Jeremiah's Letter One of our benevolence organizations, Jeremiah's Letter, is in need of the following items: manual can openers, pots/pans, and silverware. Diane Jergens will have a labeled bin placed near the kitchen for your items. Thank you for helping support the many ministries of God in the Dayton area!

November 11, 2020Veterans Day
All across America people gathered to remember and honor all of the men and women who have served in all of the American wars and confilcts throughout our history.
This brass plaque once hung in a hallway at West Carrollton High School to honor those graduates who lost their lives in WW II. It was dedicated to them by the Class of 1945. It reads, "To honor those valiant men and women who gave themselves in service and sacrafice for God and Country."
Louis Baker, Vincent DiMatteo
George Hartzell, Russell Lohman
Robert Hull, Victor Pfeiffer
Roger Oyler, Walter Seekamp
Vernon Thomas, Oliver Weidner


Since 1996, SMI Haiti has been engaged in providing assistance in practical ways to those in great need in the land of Haiti. Our ministries and projects are often carried out in conjunction with missionaries on the field or other organizations with a similar purpose.
Through a variety of projects, SMI Haiti is making a difference in the daily lives of Haitians living in the Arcahaie area north of Port Au Prince and SMI is an approved NALC mission partner.
If you have a musical instrument that you are no longer using, please consider donating it to SMI. In the US, our children have a lot of opportunities for activities including sports, dance, choral groups, band, and orchestra. Youth and young adults in Haiti have very few opportunities like this.
Pastor Jean Marie from the church in Cepres is wanting to start a musical program. He has students and instructors but needs instruments. If you have an instrument that you are no longer using, please consider donating it. We can use anything from recorders to drums.
Just reply here to let us know what you have we will contact you. We will be shipping a trailer soon and hope to send enough instruments for the program to begin. SMI Haiti contact @ smihaiti.org 317-496-4622
Ways To Serve
Our Grace
Congregation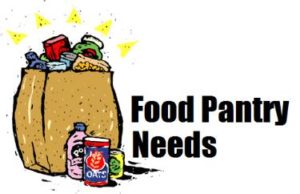 Shepherd's Ministry Pew Cards
Please use the Shepherd's Ministry pew cards to list the names of those not present in church on Sunday. Upon completion, place the card in the offering plate. We'd like to let those absent know that they are missed.
Shepherd's Ministry Team
If you would like to join our team of Shepherds, please see Bill Slusser or phone him (937) 689-7369. We would love to include you in the 2020 team.